The LEGO Friend's theme never really got my attention. The minifigures are more curved and bricks came in more pastel hues.
I'm sure there are children who like them but it's not for me. That was before I saw this newly released set that will make it my first LEGO Friend's set.
Mia's Lemonade Stand 41027 is a little set that's just been released. It is a great set to pick up for the parts.
First of all, it comes with a small Scooter! A great accessory for your LEGO City. Now your minifigures have a scooter to zoom around town.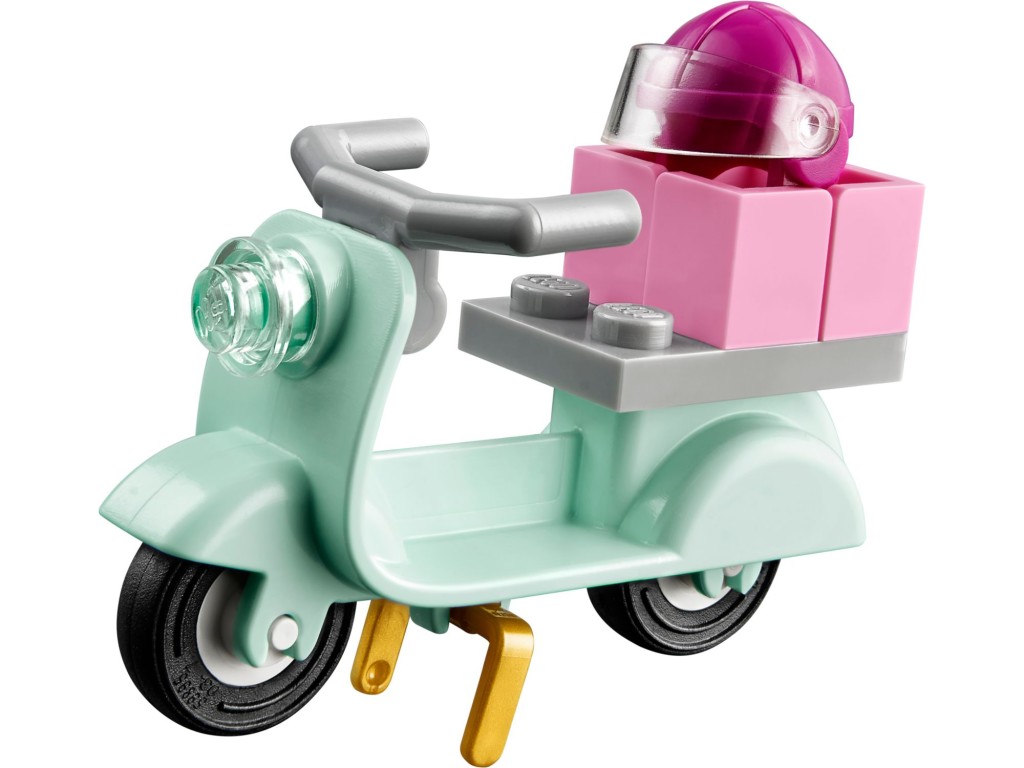 The first LEGO set to have a Scooter or Vespa is the Parisian Restaurant 10243 also released recently. That set came with a red colored one but at $159.99 is pretty expensive if you are just after the scooter.
There are also no stickers in this set. The parts are all printed on like the cookies and lemonade stand sign.
At $9.99 it's really affordable. Great set for kids and a parts pack for the bigger kids.
Year Released: 2014
Discontinued: 2014
Minifigures: 1
Pieces: 112
Retail Price: $9.99