After releasing collectible minifigures from the LEGO Movie, the LEGO group have released another series of collectible minifigures.
The theme is also related to animation and is none other than the Simpsons. That's good news for fans of the long running show as it is a cheaper way to get their hands on the minifigures instead of purchasing the large Simpsons House 71006.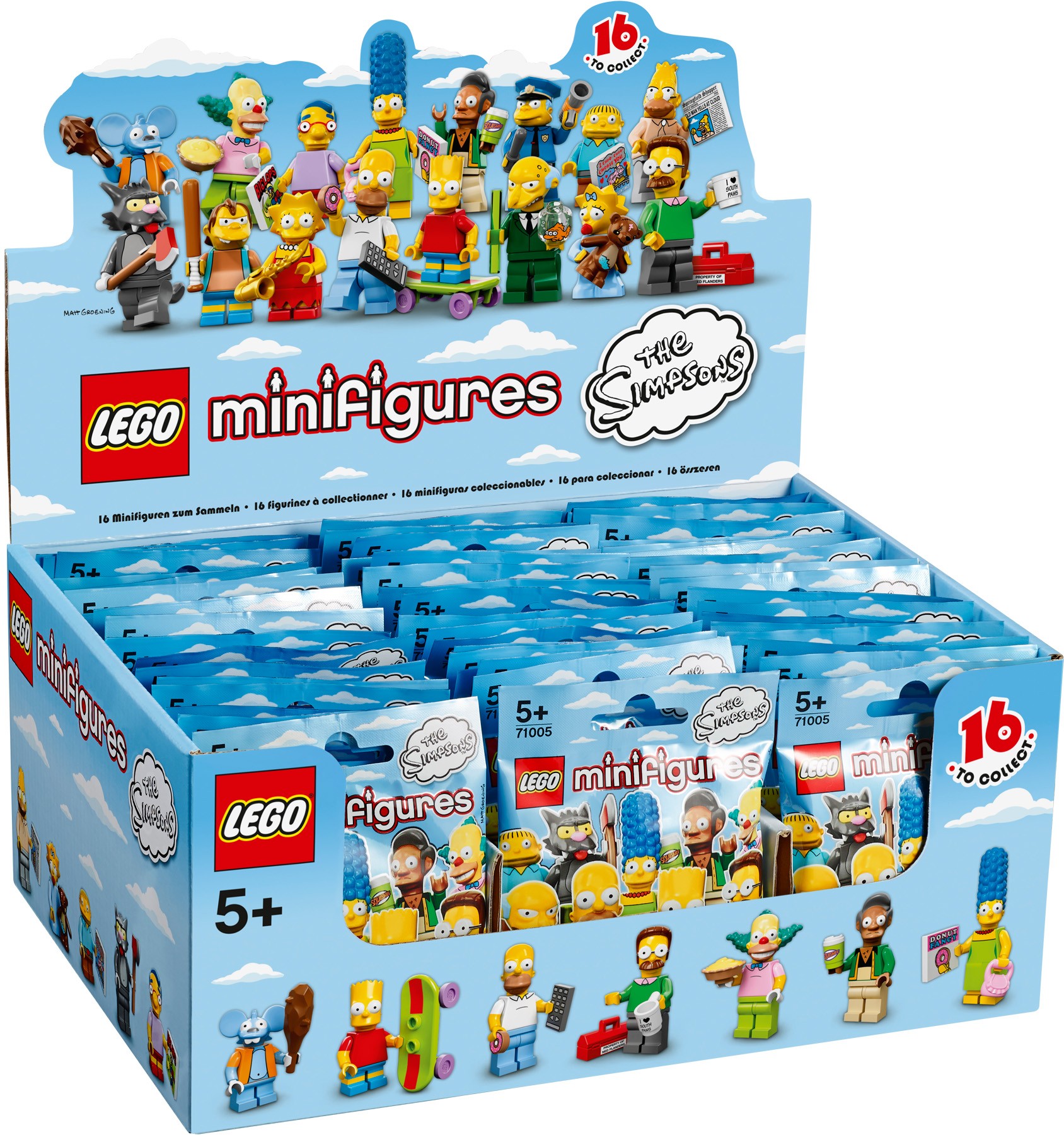 There are 16 different characters in this series. There is the Simpsons family comprising Homer, Marge, Lisa, Bart, Maggie and neighbor Ned Flanders which can also be found in the Simpsons House 71006 although with slightly different out fits and facial expressions.
Part of the family that's available in the Collectible Minifigures is Grandpa Simpson. This will be a popular minifigure for those who have bought the Simpsons House 71006.
You also get Bart's school mates comprising Milhouse Van Houten, Ralph Wiggum and Nelson Muntz. There is also Bart's favorite TV personalities Itchy and Scratchy plus Krusty the Clown.
Other minifigures include Homer's boss Mr Burns, Chief Wiggum and Kwik-E-Mart operator Apu Nahasapeemapetilon.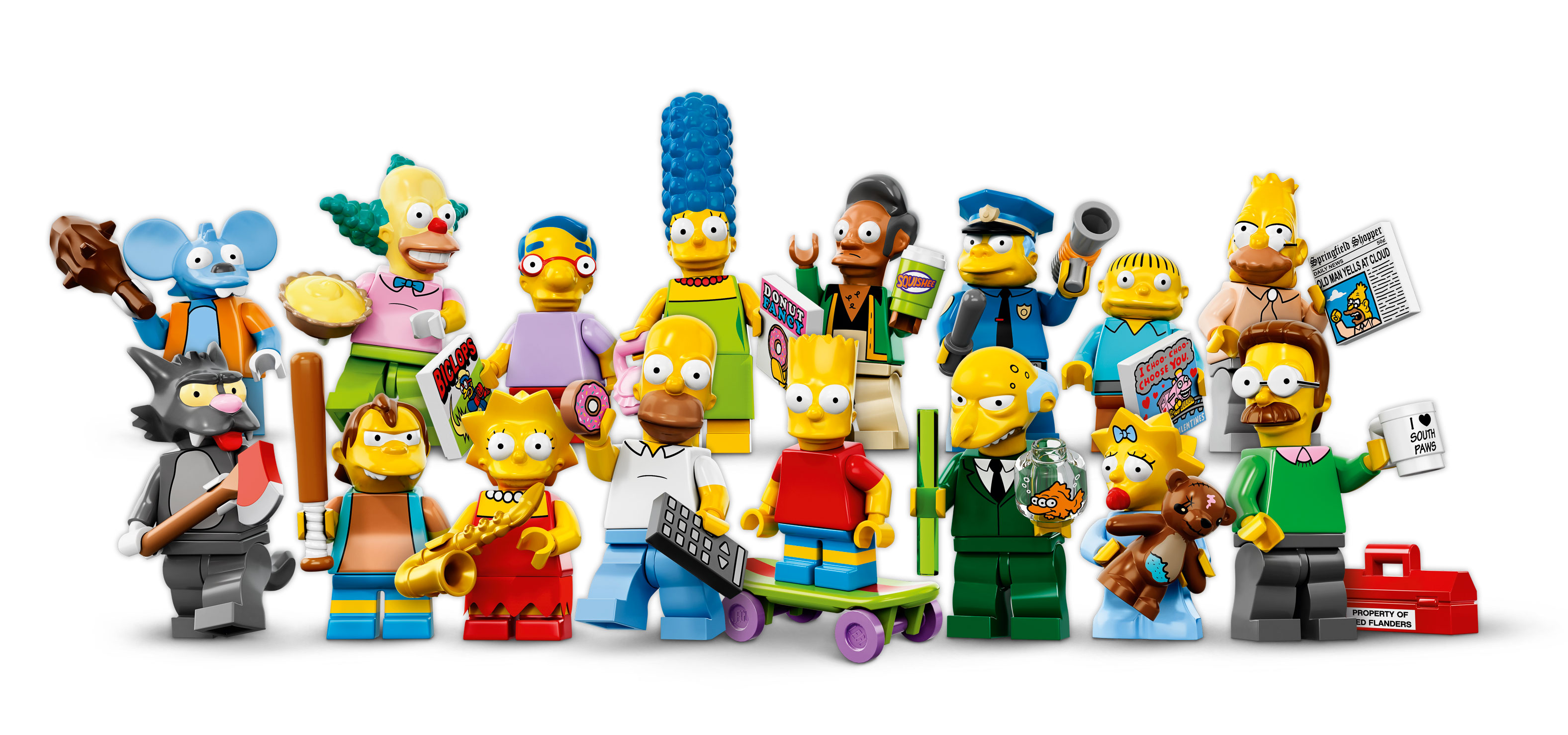 Minifigures in Simpsons 71005
Homer Simpson
Bart Simpson
Marge Simpson
Lisa Simpson
Maggi Simpson
Gradpa Simpson
Ned Flanders
Krusty the Clown
Milhouse Van Houten
Ralph Wiggum
Apu Nahasapeemapetilon
Nelson Muntz
Itchy
Scratcy
Chief Wiggum
Mr Burns
The price has gone up from $2.99 per minifigure to $3.99 and could be attributed to either licensing costs or perhaps more expensive production costs with the detailed heads and prints on the arms and legs.
Some countries continue to sell the Simpsons Minifigures at the same price as the past Collectible Minifigures but that could be attributed to the higher prices some countries are paying for LEGO sets.
Some people may still prefer the more lego like head instead of the 3D heads used but as a Simpsons fan, it's a definite must have.
Year Released: 2014
Retail Price: $3.99 each