The first series of the Simpsons Collectible Minifigures 71005 was really popular and LEGO have released a follow up to it.
There are 16 different characters in this series of which you get the entire Simpsons family comprising Homer, Marge, Lisa, Bart and Maggie in a different attire from series 1.
Joining the Simpsons family are their extended family Patty and Selma Bouvier, Marge's twin sisters and Bart's friends Milhouse and Martin.
Other minifigures include the assistant to Mr Burns otherwise known as Smithers, groundskeeper Willie, Enda Krabappel, Dr Hibbert, Hans Moleman, professor Fink and Comic Book Guy.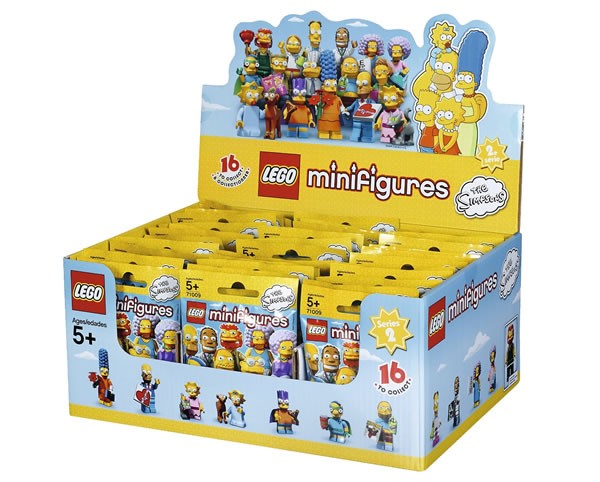 Minifigures in Simpsons 71009
Homer Simpson
Marge Simpson
Lisa Simpson & Snowball II
Maggi Simpson & Santa's Little Helper
Bart Simpson
Milhouse
Comic Book Guy
Martin
Professor Fink
Hans Moleman
Selma Bouvier
Patty Bouvier
Groundskeeper Willie
Edna Krabappel
Smithers
Dr Hibbert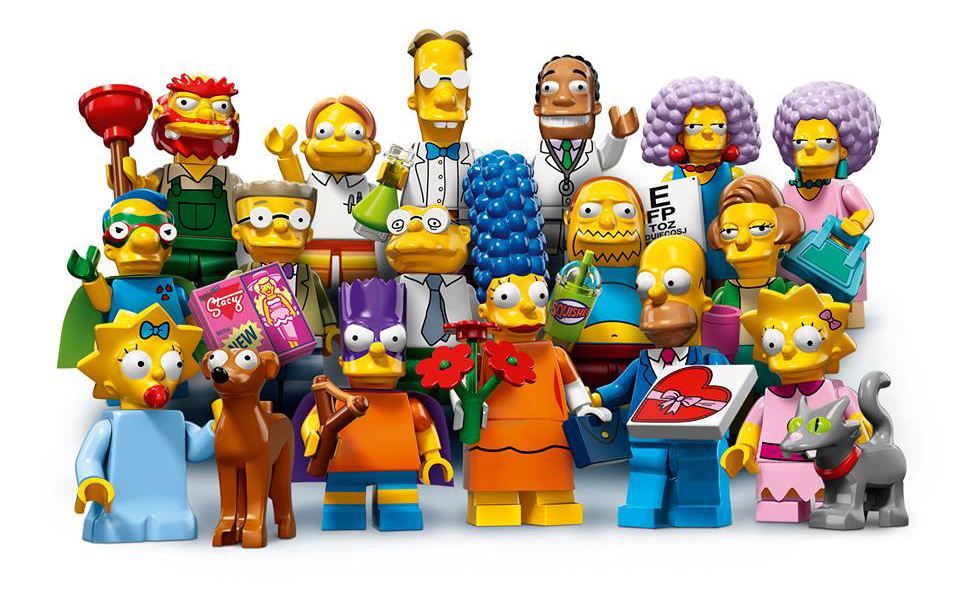 If you already have series 1, this will make a great addition to expand the Simpson's characters in LEGO minifigure form.
Although the Simpsons family are repeated in this series, you do get them in different outfits and for Lisa and Maggi, you also get the family cat (Snowball II) and dog (Santa's Little Helper). So overall, it does make it enticing to get the complete 16 different minifigures in series 2.
Year Released: 2015
Retail Price: $3.99 each