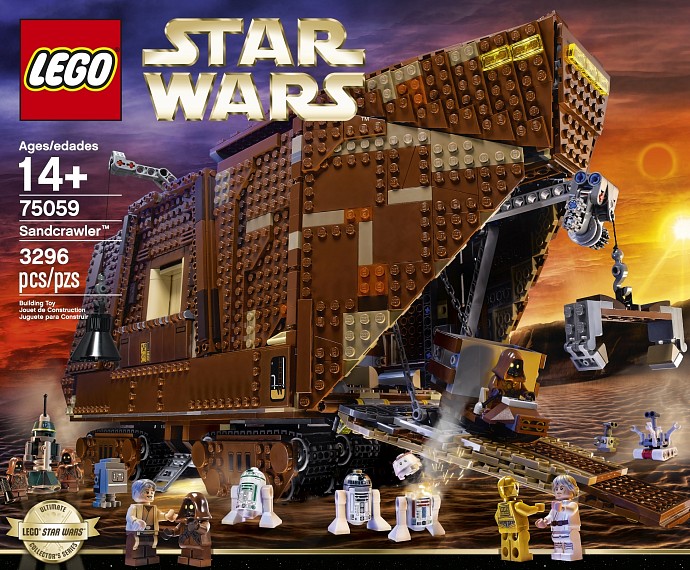 Seems like just yesterday that LEGO released the large Ewok Village 10236 and stocks are just arriving at the stores.
Now the LEGO group has just announced another large UCS or Ultimate Collectors Series set. It is the Sandcrawler 75059.
LEGO has released a UCS Sandcrawler before under set number 10144 in the year 2005. It contained 1669 pieces and 11 minifigures.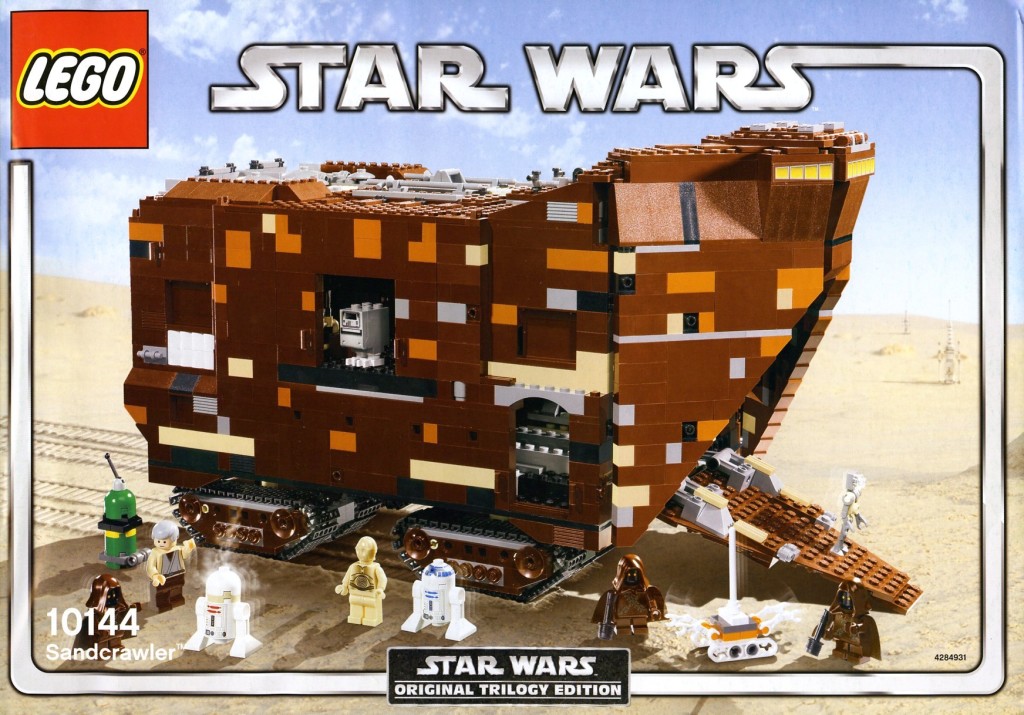 Some collectors holding on to the old sandcrawler may be affected by the new release. Who knows if prices will drop or maintain.
For others, they may welcome the new release to have a chance of owning the iconic vehicle.
So what's the difference between the two?
In general, the older set used more bricks to construct the external shell of the model while the new set uses more plates to achieve it.
Sandcrawler 10144 is 15 inch (38 cm) long, 7.5 inch (19 cm) wide and 9 inch (23 cm) high versus 75059 at 18 inch (46 cm) long, 6 inch (16 cm) wide and 9 inch (23 cm) high.
Although both are about the same size, the new set is made of more bricks at 3296 and comes with 13 minifigures.
A doubling of the piece count also means a doubling of the retail price.
Both the old and new model features a steering mechanism for more play-ability when pushing it along and operable hatch to reveal the inside of the vehicle.
The Sandcrawler 75059 is another large set with more play features compared to some of the other UCS Star Wars models which are meant more for display.
Perhaps LEGO is trying to satisfy both adult fans and also the younger crowd with UCS sets that have more play features.
Year Released: 2014
Minifigures: 13
Pieces: 3296
Retail Price: $299.99