Although the LEGO Movie has been out for sometime and no longer showing at the cinemas, LEGO has continued to release more sets based on the movie.
One of the latest set to be released on 1st January 2015 should be very popular and sell out quickly based on my own predictions.
It's none other than the Double Decker Couch with set number 70818.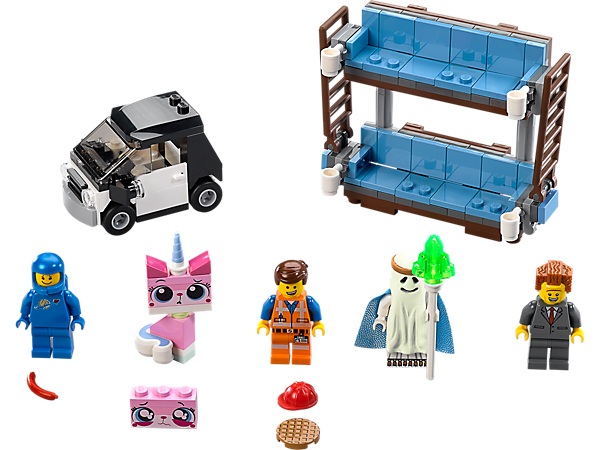 Why is it going to be a hot seller?
1. It's affordable at $14.99
2. Come with 5 minifigures
Benny the space man (Sought after minifigure previously only available in the largest LEGO movie set MetalBeard's Sea Cow 70810)
Unikitty (It is in a sitting position and comes with an alternate face)
Emmet
Ghost Vitruvius (Glow in the dark)
President Business
3. Cute little Emmet's car and the double decker couch (Double decker couch also previously available in MetalBeard's Sea Cow 70810
 only)
So there you have it. All these and more for the very low price of $14.99 only. With a part count of 197 pieces, that's only 7.6 cents per piece.
This is one set I wished came out earlier to make it for the Christmas season. Makes a great gift for children. In fact, I think adults will enjoy the set too.
Year Released: January 2015
Year Discontinued:
Minifigures: 5
Pieces: 197
Retail Price: $14.99