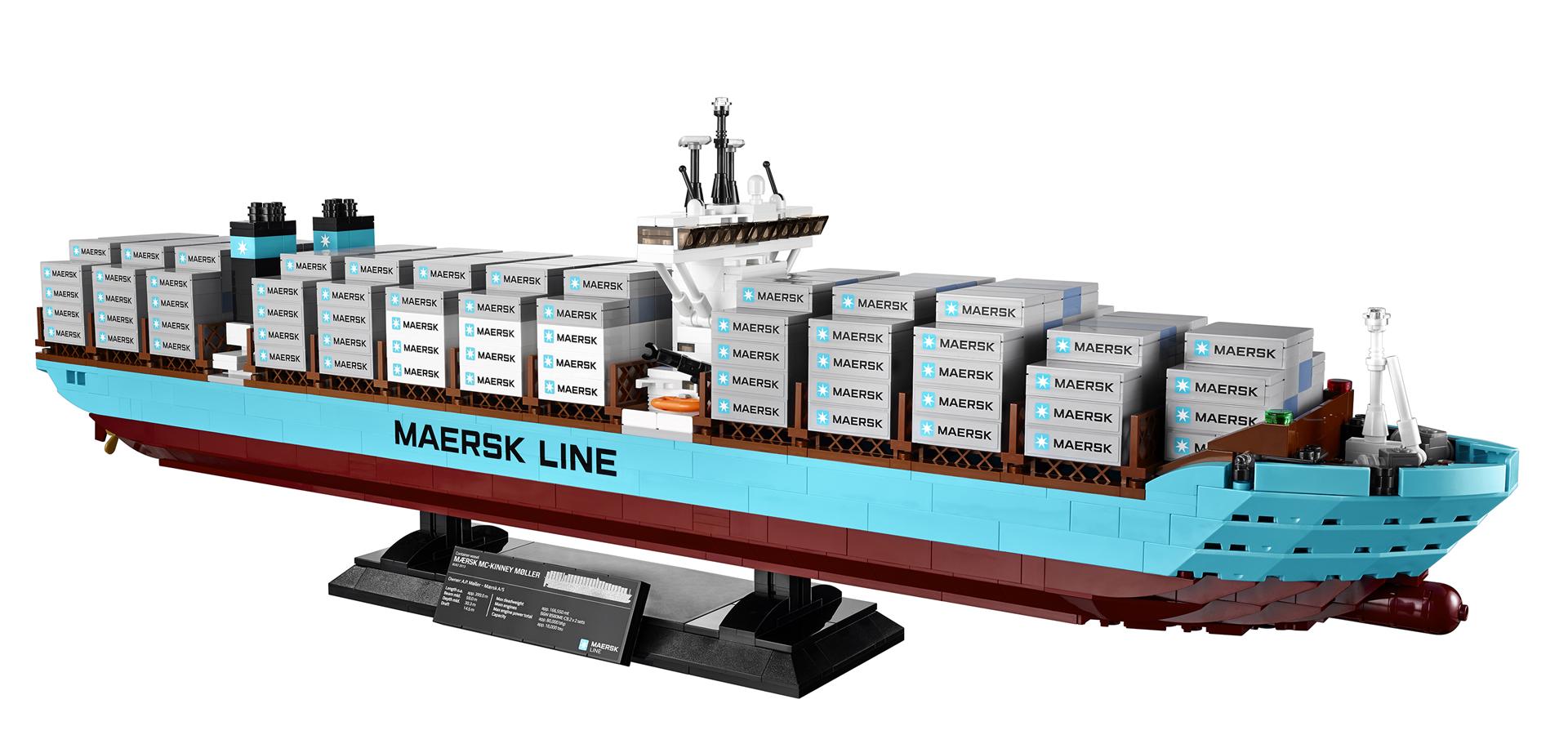 LEGO has officially announced a new Maersk Container Ship. It is the Maersk Line Triple E 10241.
The Triple E is the largest container ship in the world. The LEGO model also reflects that with 50% more bricks to build the ship compared to the previous Maersk Line Container Ship 10155.
Fans will be excited with this new ship for the rare blue color bricks.
It is also an improvement over the last ship with more features such as a stand to display the ship, clear side panels to view the engine and gold coin in the front of hull for good luck.
Here's a video by the LEGO designer.
One thing to note from the press release is that the ship will be 25 inch or 65 cm long. This means that the Maersk Triple E 10241 is slightly shorter than the old Maersk Line Container Ship 10155 at 27 inch or 69 cm.
As the Triple E is the world's largest container ship, this means that the scale of the old and new ship is different. But LEGO probably could not make the new ship to the same scale for it would mean an even higher piece count and retail price point.
Year Released: 2014
Year Discontinued: 2015
Minifigures: 0
Pieces: 1518
Retail Price: $149.99