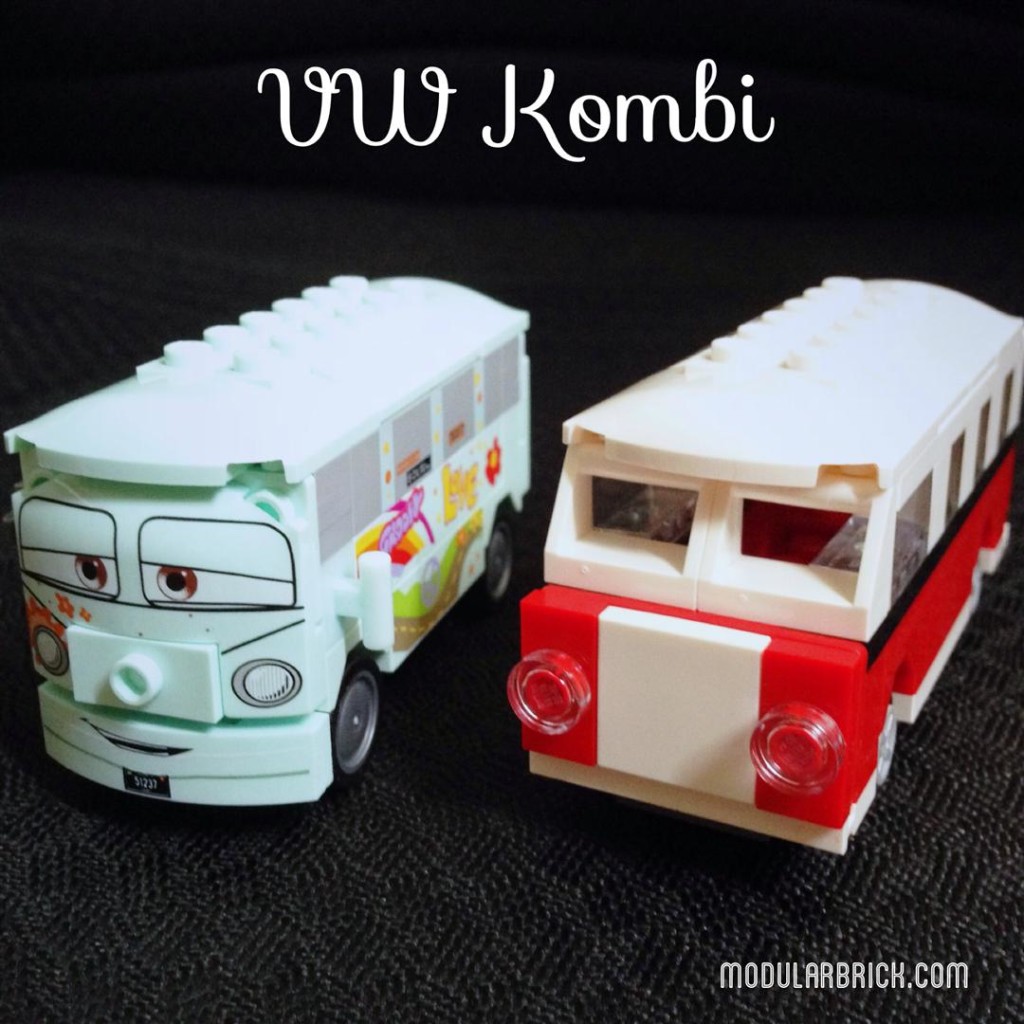 One of my favourite vehicle is the Volkswagen Kombi. When LEGO released the Volkswagen T1 Camper Van 10220, it caught my eye. This was the set that got me started on buying LEGO after last playing with it as a kid.
It's a nice build and I eventually bought extra curved slopes for the roof and modified mine into a normal van without the camper pop top roof.
In the movie Cars, there was a character called Filmore and it was based on a VW Kombi. LEGO did release a series of sets based on the movie. The only set that you could find Filmore in was Flo's V8 Cafe 8487. Filmore is a nice build and it came with printed bricks.
For the month of September 2013, LEGO gave out a similarly sized mini VW Camper Van 40079 for purchases above $75. This model is based on the larger VW Camper Van 10220.
This set however has one sticker for the front to show the VW logo and curved design. As usual, I did not apply the sticker on my build. The pieces for the pop top roof were also not installed to match my larger model.