Many LEGO Technic sets come with yellow, gray and black pieces. What character is also predominately yellow?
Wall-E from the Pixar movie comes to mind. Minions from the movie Despicable Me don't really count although they are yellow as they also have lot's of blue due to their clothing.
With no official set released by LEGO, many fans have created their own version of a LEGO Wall-E. One of the designs I've seen online is based on the Mini Bulldozer 8259 set with only minimal extra parts.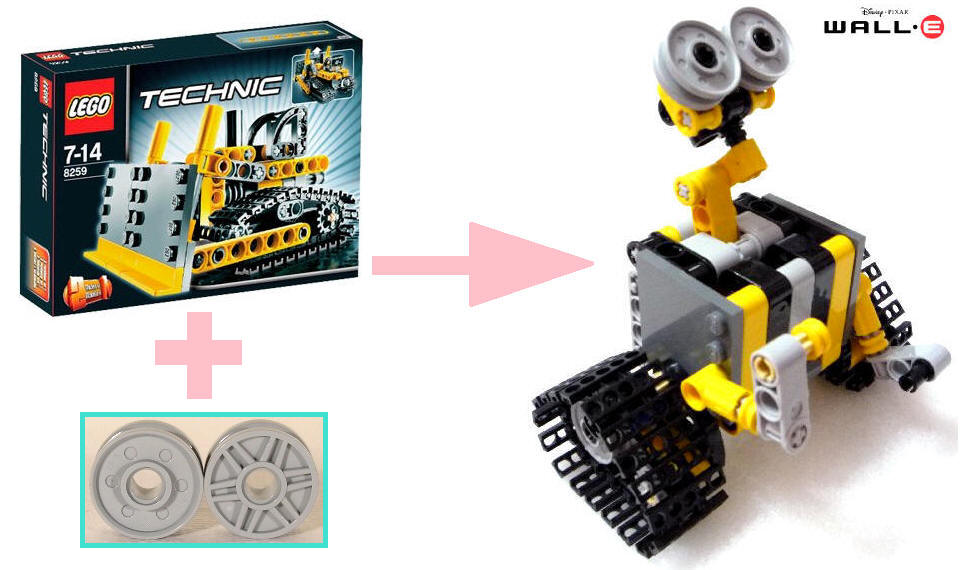 Why it stands out is that you can either buy this set new or used to easily create your own Wall-E instead of hunting around for all kinds of parts making it an expensive process.
Here's a video found on youtube of the Wall-E.
Here's the link to the creator's images of the Wall-E.
Below is some basic information about the LEGO Technic Mini Bulldozer 8259 set.
Year Released: 2008
Year Discontinued: 2011
Minifigures: 0
Pieces: 165
Retail Price: $9.99